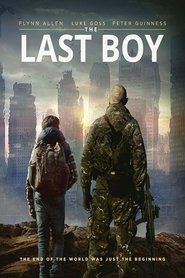 The Last Boy
The world at an end, a dying mother sends her young son on a quest to find the place that grants wishes.
Duration: N/A
Release: 2016
Road Train
Road Train
A supernatural thriller about a group of teenagers menaced by a driver-less train in the Australian outback.
The Sorcerers
The Sorcerers
The great hypnotist Professor Montserrat has developed a technique for controlling the minds, and sharing the sensations, of his subjects. He and his wife Estelle test the technique on Mike…
Antboy 3
Honor Up
Honor Up
The film — executive produced by rapper Kanye West — follows character OG, played by Damon Dash, in a saga that flips between his dedication to his family and honoring…
My Sassy Girl
My Sassy Girl
A guy (Jesse Bradford) has his life planned out, until he is wooed, groomed and then dumped by an elusive woman (Elisha Cuthbert).
The Beguiled
Iron Will
La Haine
La Haine
Aimlessly whiling away their days in the concrete environs of their dead-end suburbia, Vinz, Hubert, and Said — a Jew, African, and an Arab — give human faces to France's…
Worst Fears
Worst Fears
Seven nightmarish tales from legendary British horror film writer and producer David McGillivray.
The Funhouse
The Funhouse
Rebellious teen Amy defies her parents by going to a trashy carnival that has pulled into town. In tow are her boyfriend, Buzz, and their friends Liz and Richie. Thinking…
A Gift Wrapped Christmas